Coaxial Cable Enabling the Goodyear Blimp
Goodyear started building airships for the US Navy in the 1930s.  Since then the Goodyear Blimp has become a recognizable sight around the world.  The company now has a fleet of three airships, including "the Spirit of America" which is based in California.  These airships are used for a variety of work including television broadcasting, advertising, sightseeing, surveillance and for research work.  One of the most high profile uses of the Goodyear Blimp is as a television broadcasting platform at major events such as the London 2012 Olympics and the Atlantis shuttle launch in 2011.
Bracke Manufacturing is proud to supply Goodyear Air Ship operations with radio frequency and microwave components for their air operations.  The systems require reliable, precision parts to ensure effective communications between the airship and the ground.  The communications systems also support any audio visual or data transmissions from the airship.  With high profile broadcasts from big national events a regular part of the Goodyear Blimp's agenda, it is essential the communications systems are dependable.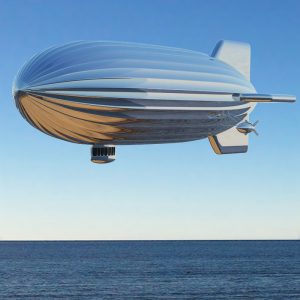 The systems which enable transmission of sound, images and data from the blimp to ground consist of a network of cables and transmitting and receiving devices.  The signals which pass along these systems require accuracy and strength to be effective, interference must be minimized and the wavelength of the signal often requires modulation or adaptation as it travels.  To enable the complex electronic systems and cable assemblies needed for these tasks to work successfully together, a variety of microwave parts and components are used.
Bracke Manufacturing supplies an extensive range of parts which are used for these systems including coaxial cable, adaptors, attenuators, patch cords, waveguides, phase trimmers, dc blocks and terminations.  In addition we have a full range of cable connectors including cable connectors, wiring connectors, vga connectors, bnc connectors, sma connectors, rca connectors, n connectors, coaxial connectors, banana plug connectors, rf connector and crimp connectors.  Take a look at the online catalog to view our extensive components selection.